TPO5-C1
Adjustment To Life At University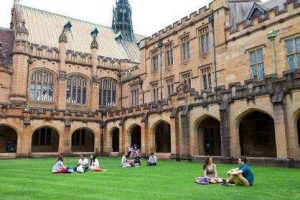 Listen to a conversation between a student and a counselor at the University Counseling Center.
---
---
What do the speakers mainly discuss?
A. Why the woman has little in common with her roommates.
B. How the woman can keep up in her academic studies.
C. The woman's adjustment to life at the university.
D. The woman's decision to transfer to another university.
Why does the woman mention her hometown?
A. To draw a contrast to her current situation.
B. To acknowledge that she is accustomed to living in big cities.
C. To indicate that she has known some people on campus for a long time .
D. To emphasize her previous success in academic studies.
What does the woman imply about incident that occurred in her sociology class?
A. She was embarrassed because she gave an incorrect answer.
B. She was upset because the professor seemed to ignore her.
C. She was confused by the organization of the professor's lecture.
D. She was surprised by the comments of the other students.
According to the counselor, why should the woman visit her professor's office?
[CHOOSE 2 ANSWERS]
A. To offer a compliment.
B. To offer to help other students.
C. To introduce herself.
D. To suggest ways of making the class more personal.
What does the woman imply about joining the string quartet?
A. It would enable her to continue a hobby she gave up when she was ten.
B. It would allow her to spend more time in her major area of study.
C. It would help her stop worrying about her academic studies.
D. It would be a way to meet students with similar interests.
---

---
答案:C A B AC D