TPO45-C1
Rent A Mailbox Or Not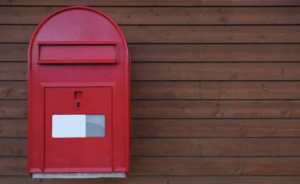 Listen to a conversation between a student and a campus mail center employee.
Why does the student go to see the man?
[CHOOSE 2 ANSWERS]
A. To discontinue a campus service
B. To pay the fee for her campus mailbox
C. To get information about mailing a package
D. To pick up a package
What does the man say about the campus mailbox service?
A. Its rates for all students have recently gone down.
B. It is the only way to receive certain mailings about university events
C. All students are required to use it.
D. It is more reliable than e-mail.
How does the student usually obtain information about campus events?
[CHOOSE 2 ANSWERS]
A. She reads about them on the university Web site.
B. She learns about them at her place of work.
C. She sees the posters on a bulletin board.
D. Her roommate tells her about them.
What does the man offer to do for the student?
A. Reduce the cost of renting a mailbox
B. Send her a form to fill out
C. Provide university organizations with her new address
D. Deliver a package to her apartment
Why does the student say this: 🎧
A. To indicate that she agrees with the man
B. To inform the man of a recent development
C. To prevent a misunderstanding
D. To support her own position
---

---
答案:AD B BC A D