TPO30-C1
Arrange Work Space For A Club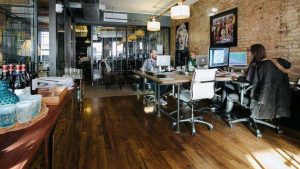 Listen to a conversation between a student and an employee at the student activity center.
Why does the student go to speak with the woman?
A. To get permission to organize a club event.
B. To arrange for a work space for his club.
C. To inquire about a photography class.
D. To reserve a room for photography exhibit.
What is the student's attitude toward the room he is offered?
A. He thinks that sharing a room is a good way to find out about other clubs.
B. He considers a semiprivate room to be acceptable.
C. He is concerned that there will not be enough storage space in a semiprivate room.
D. He is surprised that there are not enough private rooms for all the clubs.
Why does the woman ask the student for an approval letter?
A. All new clubs must submit an approval letter to the student activities center.
B. She needs it to request funding for the club on his behalf.
C. She needs proof that the new club has a faculty advisor.
D. The approval letter can serve as verification of the club's registration.
Near the end of the conversation, what does the student indicate he will have to do?
A. Retrieve a letter from his dormitory room.
B. Reschedule some club events
C. Ask a committee to review his registration.
D. Pay a registration fee to start a new club.
For what activity does the student consider requesting funding?
A. Designing a club Web site.
B. Reserving audio-visual equipment.
C. Sponsoring a guest speaker.
D. Setting up a campus e-mail account.
---

---
答案:B B D A C