TPO26-C1
Advertise The Printing Business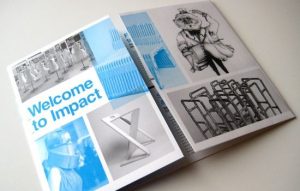 Listen to a conversation between a student and a university print shop employee.
Why does the student go to speak to the man?
A. To discuss a job opportunity she had heard about.
B. To learn about options for advertising her business.
C. To see if she can change a previous print order.
D. To discuss a design idea that she has for business cards.
What does the man imply about customized sticky notes?
A. They require more time to produce than other print products.
B. They are less effective at attracting business than business cards.
C. They are not usually available at other print shops.
D. They should be a more popular choice of advertising than they are.
What does the man imply are the disadvantages of using pencils to advertise?
[CHOOSE 2 ANSWERS]
A. They are easy to lose.
B. They might be more difficult to distribute.
C. There is not much space for a message.
D. They cost more than other methods.
What did the student learn from her friend's experience?
A. The print shop in town processes orders quickly.
B. Some print shops let customers design their own business cards.
C. The university print shop has special discounts for students.
D. Distributing business cards can attract a lot of attention to a tutoring business.
What can be inferred about the student when she says this: 🎧
A. She is concerned about the cost of a custom design.
B. She thinks a simple design would attract more customers.
C. She would like to invest more money in business cards.
D. She would like to take advantage of the discount offered by the man.
---

---
答案:B D CD B A