TPO10-L2
American Food Crops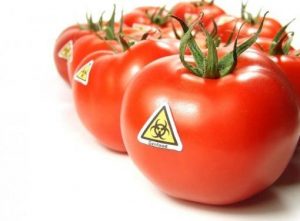 Listen to part of a lecture in a European History Class.
---
---
What is the main purpose of the lecture?
A. To describe the trade in food crops between Europe and Americas.
B. To describe the introduction of American food crops to Europeans.
C. To describe the influence of American food crops on traditional European dishes.
D. To describe the difficulties of growing American food crops in European climates.
What does the professor imply about certain plants in the nightshade family?
A. They grow best in Mediterranean climates.
B. Their leaves are high in nutritional value.
C. They were mistakenly believed to be related to potatoes.
D. They are dangerous when eaten by human beings.
What does the professor imply about Thomas Jefferson's attitude toward tomatoes?
A. It was typical of his unconventional way of thinking.
B. It helped to advance his political career.
C. It changed the eating habits of North Americans.
D. It helped to make tomatoes popular in Europe.
According to the professor, what was the long-term effect of the introduction of American corn and potatoes to Europe?
A. It had a negative effect on the nutritional intake of people living near the Mediterranean Sea.
B. It contributed to a shift in the balance of power from southern Europe to northern Europe.
C. It encouraged the development of new types of cuisine in southern Europe.
D. It led to the failure of many native European grain crops.
According to the professor ,what is one of the reasons why potatoes became popular in Ireland?
A. Potatoes were more nourishing than native Irish food crops.
B. Potatoes grew better at higher altitudes than native Irish crops.
C. Political leaders in Ireland encouraged the cultivation of potatoes.
D. People in Ireland were not aware that potatoes are members of the nightshade family.
What can be inferred about the professor when she says this: 🎧
A. She expects the student to provide an answer to her question.
B. She is surprised by the student's question.
C. She thinks that she knows what the student was going to ask.
D. She expects other students in the class to express their opinions.
---

---
答案:
B D A B A C