TPO48-L4
How business leaders get political power in 19th century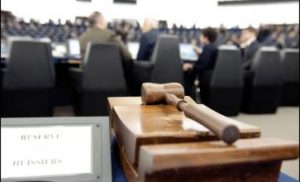 Listen to part of a lecture in an American History class.
---
---
What is the lecture mainly about?
A. Ways that new managerial techniques hastened the industrialization of American society in the nineteenth century
B. Ways that the United States government tried to regulate business practices in the nineteenth century
C. Reasons that business leaders gained political power in the late nineteenth-century United States
D. A comparison of the management styles of Andrew Carnegie and John D. Rockefeller
Why does the professor discuss vertical integration?
A. To explain how Andrew Carnegie gained control of the steel industry
B. To describe the most typical organization for businesses in the nineteenth century
C. To explain how John D. Rockefeller organized the oil industry
D. To explain the origins of the business trust
In what two ways did business leaders make a positive contribution to the United States in the nineteenth century?
[CHOOSE 2 ANSWERS]
A. They invested in new production technologies.
B. They raised wage levels.
C. They improved safety conditions.
D. They supported charitable causes.
According to the professor, what is the main reason that some businesses were able to become powerful during the nineteenth century?
A. The government assisted businesses when they had financial difficulties.
B. Taxation was based upon the profitability of a business.
C. The government did not impose many regulations on businesses.
D. Some government officials once held influential positions in large businesses.
Why did the government pass new laws aimed at businesses?
A. To correct mistakes made by the judicial system
B. To respond to complaints from the public
C. To increase employment rates
D. To increase tax revenue from large industries
What does the professor imply about the term "trust" when she says this: 🎧
A. She should not have mentioned the term.
B. It is unnecessary to explain the details of the term.
C. She wants the students to explain the term to her later.
D. She wants to discuss a different term.
---

---
答案:C A AD C B B