TPO36-L3
Suburb Housing Design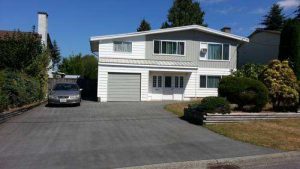 Listen to part of a lecture in an architecture class. The professor has been discussing housing designs.
---
---
What is the lecture mainly about?
A. Trends in housing designs in United States cities in the 1940s.
B. The spread of the Levittown model across the United States.
C. Ways that a building company met a demand for affordable housing.
D. The importance of floor plans in meeting the needs of people.
What feature of the Cape Cod house made it attractive for young families?
A. A living room that could be divided into bedrooms.
B. Attic space that could be transformed into rooms.
C. A backyard that was extremely spacious.
D. A plumbing system that could easily be extended.
Why does the professor discuss the living room window of the ranch house?
A. To explain that it helped families save money on heating costs.
B. To point out that it helped families focus on their private lives.
C. To compare it to the picture window in the Cape Cod house.
D. To point out that it provided a view of the street in front of the house.
What enabled Levitt &Sons to build houses economically?
[CHOOSE 2 ANSWER]
A. They were able to create new designs very quickly
B. They used the same materials for every house.
C. They constructed houses near large cities.
D. They trained workers to perform specialized tasks.
What was a result of the building methods used to construct Levittown?
A. Similar towns were formed in other areas.
B. Housing developments took a long time to complete.
C. Levitt Sons became known for their artistic vision.
D. Housing became less affordable in the 1950s.
What can be inferred about the professor when he says this: 🎧
A. He believes that the second design was an improvement over the first.
B. He doubts that the second design was as efficient as the first.
C. He believes that the two designs were similar.
D. He doubts that the change in the roof was necessary.
---

---
答案:C B B BD A C