TPO40-C2
Ask A Librarian For Recommendation For A Job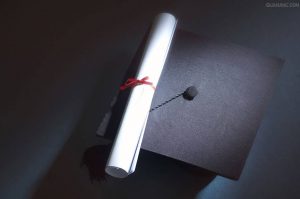 Listen to part of a conversation between a student and an university librarian.
---
---
Why does the woman go to see the man?
A. To ask for his help in getting a job off campus
B. To apply for job in the library archives
C. To find out if the man has received her letter of reference
D. To get help on a project she is doing with a professor
During the conversation, what surprises the man?
[CHOOSE 2 ANSWERS]
A. That he does not remember the woman
B. That the woman knows the library has a job opening
C. That the woman came to him for help
D. That the woman is still interested in photography
What does the man imply about Professor Ryan?
A. Professor Ryan will decide who gets the library assistant job.
B. Professor Ryan was in charge of the library's photography exhibit.
C. Professor Ryan was impressed with work the woman did on the photography exhibit.
D. Professor Ryan recommended the woman for the library assistant job.
What will be the main responsibility of the new library assistant?
A. Cataloging photographs taken during the university's hundredth year
B. Planning and setting up photography exhibits at the library
C. Writing research reports about photographs in the library's collection
D. Finding photographs requested by library users
What does the woman imply about the library assistant job?
[CHOOSE 2 ANSWERS]
A. She feels she is not qualified for it.
B. She is reluctant to apply for it because it does not involve taking photographs.
C. She thinks it would fit in well with her class schedule.
D. She thinks it would require too much of her time.
---

---
答案:A BC C D BC