TPO39-C2
Career Fair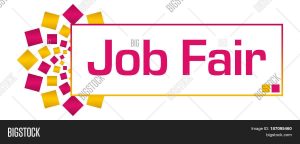 Listen to a conversation between a student and an employee in the university career services center.
---
---
What is the conversation mainly about?
A. How to register for an upcoming job fair.
B. The woman's career goals.
C. How the woman should prepare for an upcoming event.
D. Possibilities for summer jobs on campus.
Why does the woman think she will prefer the smaller job fair?
A. She will have more time to prepare for it.
B. The jobs available there are more suited to her interests.
C. One of her sociology professors helped organize it.
D. Fewer people will be looking for positions there.
Initially, what was the woman's attitude toward preparing a resume?
A. She was concerned that it would take too much time.
B. She did not think it was necessary.
C. She did not think she could do it by herself.
D. She was certain that it would help her find a summer job.
Why does the man mention that the career fairs are now open to job applicants from the community?
A. To show that the number of available jobs in the community has increased.
B. To indicate that the woman will be able to talk to people who have job experience.
C. To indicate that the career services center is funded by the local government.
D. To hint competition for the available jobs may be high.
What does the man say the woman will be able to do on the career services center's Website?
[CHOOSE 2 ANSWERS]
A. Find out which companies will be participating at the event.
B. Register for the upcoming career fair.
C. Learn tips on how to prepare a resume.
D. Get suggestions for how to make a good impression during an interview.
---

---
答案:C B B D AC