TPO17-C2
Reschedule Part-Time Job In Campus Dining Hall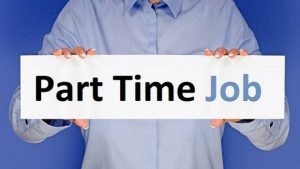 Listen to a conversation between a student and a food service manager.
---
---
Why does the man go to see the woman?
A. To complain about rude customers.
B. To request an increase in his pay.
C. To ask for a change in his work schedule.
D. To apply for a job playing music in the dining hall.
What activity does the man want to be able to do at dinnertime?
A. Prepare for his morning music classes.
B. Rehearse with a school music group.
C. Play jazz for the faculty in the dining hall.
D. Eat with classmates from his music class.
The woman asks the man to consider a different job. What kind of work would the man have to do for the new job?
A. Get ingredients ready for a meal.
B. Clean kitchen equipment for the cooks.
C. Prepare the weekly menu for the dining hall.
D. Coordinate schedules for student workers.
What does the man imply about his job as a waiter?
A. It allows him to get to know the professors better.
B. It is his first job at the university.
C. It does not pay as much as other jobs.
D. It interferes with his studies.
What does the woman imply when she says this: 🎧
A. She thinks the man should keep his job as a waiter.
B. She is grateful that the man is willing to work longer hours.
C. The man will have to make many sacrifices to achieve his goals.
D. The man does not appreciate the opportunity she is offering him.
---

---