TPO51-L3
Audubon The Famous Illustrator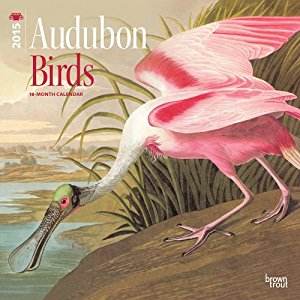 Listen to part of a lecture in an art history class. The professor has been discussing illustrated books.
---
---
What does the professor mainly discuss?
A. The steps involved in publishing illustrated books in the 1800s
B. The influence of Audubon's The Birds of America on science in the 1800s
C. The way in which an illustrator's work has both artistic and scientific significance
D. The need for accuracy in scientific illustrations
According to the professor, what were two steps Audubon took in producing his illustrations?
[CHOOSE 2 ANSWERS]
A. He studied birds in their natural habitats.
B. He tracked birds along their migration paths.
C. He closely studied other illustrated books.
D. He provided the printer with detailed instructions.
What does the professor imply about critics of Audubon's art?
A. They did not recognize the motivating factor in Audubon's art.
B. They did not like the stylistic changes that Audubon developed over time.
C. They were disappointed with Audubon's limited scope of subject matter.
D. They thought Audubon's use of oils was unsophisticated.
Why does the professor discuss Audubon's experiments with vultures and banding birds?
A. To help students understand the state of scientific knowledge at the time
B. To provide support for his view of Audubon as a naturalist
C. To suggest that Audubon was more successful as a scientist than as an illustrator
D. To give examples that show the importance of detail in Audubon's illustrations
What are Audubon's "mystery birds"?
A. Bird illustrations created by Audubon that have been lost
B. Bird illustrations that do not seem to match any known species
C. Bird illustrations that were painted in an uncharacteristically careless manner
D. Bird illustrations that Audubon intended to be fanciful rather than realistic
What does the professor believe is the most likely explanation for Audubon's warbler illustration?
A. Audubon forgot small details when he made the illustration.
B. Audubon copied the bird from another artist's drawing.
C. The bird was the offspring of two different species.
D. That particular species of warbler has since gone extinct.
---

---
答案:
C AD A B B C