TPO28-C1
Suggestions On Paper Revision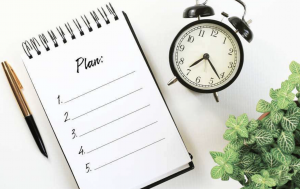 Listen to part of a conversation between a student and a professor.
What is the conversation mainly about?
A. Criticisms of Dewey's political philosophy.
B. Methods for leading a discussion group.
C. Recent changes made to a reference document.
D. Problems with the organization of a paper.
Why is the student late for his meeting?
A. Seeing the doctor took longer than expected.
B. No nearby parking spaces where available.
C. His soccer practice last longer than usual.
D. He had problems printing his paper.
What revisions does the student need to make to his paper?
[CHOOSE 3 ANSWERS]
A. Describe the influences on Dewey in more detail.
B. Expand the introductory biographical sketch.
C. Remove unnecessary content throughout the paper.
D. Use consistent references throughout the paper.
E. Add an explanation of Dewey's view on individuality.
Why does the professor mention the political science club?
A. To encourage the student to run for club president.
B. To point out that John Dewey is a member of a similar club.
C. To suggest an activity that might interest the student.
D. To indicate where the student can get help with his paper.
Why does the professor say this? 🎧
A. To find out how many drafts does the student wrote.
B. To encourage the student to review his own work.
C. To emphasize the need for the student to follow the guidelines.
D. To propose a different solution to the problem.
---

---
答案:D A ACD C B