TPO50-L3
American Realism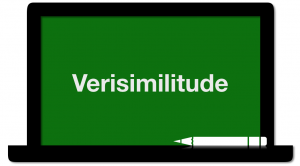 ---
What is the main purpose of the lecture?
A. To highlight realism's causes and characteristics
B. To explore plot and character development in realist literature
C. To examine realism's contribution to social change
D. To show how two realist authors influenced literature in the United States
Why does the professor mention the scientific method and rational philosophy?
A. To give examples of subjects commonly chosen by realist authors
B. To provide context for his discussion of realist authors
C. To explain how the realist style had an effect in areas unrelated to literature
D. To highlight changes in society that realist authors opposed
According to the professor, what are three characteristics of realist literature?
[CHOOSE 3 ANSWERS]
A. Sentimental plot structure
B. Concern for social change
C. Well-developed characters
D. Use of a narrator to complicate the plot
E. Use of regional speaking styles
According to the professor, what makes Life in the Iron Mills by Rebecca Harding Davis notable?
A. It is unlike her other works.
B. It led to many changes throughout society.
C. It was one of the first examples of realist literature.
D. It influenced the more famous works of Mark Twain.
What is the professor's opinion of the writing of Rebecca Harding Davis?
A. It is similar in quality to Mark Twain's writing.
B. It provides valuable insight about the time period.
C. It was not successful in bringing about the changes it advocated.
D. Davis' style was not as realistic as Twain's.
What does the professor imply about literature in the United States prior to The Adventures of Huckleberry Finn?
A. It did not yet have a distinct American style.
B. Very few books were published.
C. Romanticism and realism had started to combine.
D. British authors were using realism more than American authors were.
---