TPO31-C2
An Error In Registration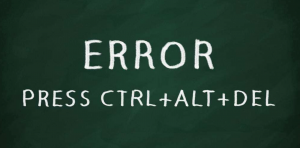 ---
---
What is the conversation mainly about?
A. Proposed changes to a internship program.
B. A document that was not delivered on time.
C. A canceled course.
D. An error in a registration record.
According to this student, how is his internship different from the internships the other students have?
A. He will be doing research in the open ocean.
B. He will be teaching visitors about the displays at the aquarium.
C. He will be writing a report about the regional center for the marine research.
D. He will be spending more time in the classroom.
What

TWO

requirements did the student have to meet in order to get the internship?
[CHOOSE 2 ANSWERS]
A. He had to have volunteered previously at the aquarium.
B. He had to be certified in scuba diving.
C. He had to be a senior oceanography student.
D. He had to have experience collecting oceanographic data.
What does the student imply about Prof. Leonard?
A. She is not in charge of oceanography internships.
B. She works at the regional center for marine research.
C. She will be able to help correct the mistake today.
D. She recommend the student for the internship.
What can be inferred about the woman when she says this…🎧?
A. She feels her office has handled the situation correctly.
B. She is upset that she has to fix the problem herself.
C. She believes the students should have finalized his paperwork earlier.
D. She wants to reassure the student that the problem will be addressed promptly.
---

---
答案:
D A BC C D